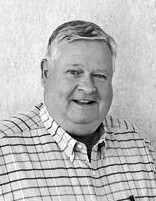 Michael Brooks
Principal / Wealth Advisor
Mike Brooks began his career in the financial services industry in 1988. In 2006 he became an independent financial advisor and established Mike Brooks and Associates, Inc. in Bardstown, Kentucky. Mike holds a Bachelor of Arts degree in Accounting from Georgetown College and was a Certified Public Accountant for 32 years.
As a Financial Advisor, Mike specializes in asset management and retirement planning strategies to help his clients accumulate, protect, and maintain their quality of life in all stages. He assists his clients with investment management, estate & tax planning, insurance analysis and development of their overall financial strategies. Mike works diligently to help clients achieve their financial goals.
In his free time, he volunteers in the community with Meals from the Heart, Kiwanis Club, Junior Achievement and his church. Over the years he has served on several boards and committees, including the Chamber of Commerce, Bardstown-Nelson County Leadership Class of 1992, Nelson County Red Cross, Bardstown Foundation for Excellence in Public Education, the New Life Center, and Nazareth Campus Services. He enjoys reading, golf and spending time with family & friends.
Mike and his wife, Debbie, live in Bardstown and are the parents of Austin, Allen, and Clayton Brooks. He also has 2 wonderful daughters in law and 3 grandchildren.
Magnate Wealth
is here to turn your
dreams into a reality.