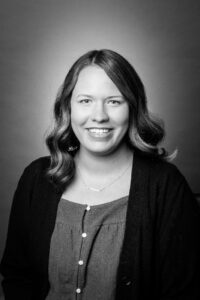 Bridget Bandurske
Client Service Coordinator
As Magnate Wealth Management's Client Service Coordinator, Bridget provides exceptional customer service to our clients. She works with our Wealth Advisors to manage client transactions. Bridget also processes new and current client requests and handles customer service inquiries.
Prior to joining the team at Magnate Wealth Management, Bridget spent a year as an Insurance Agent for Aflac, 3 years in healthcare, and 6 years as a Guest Service Team Lead for Target. Through her experience working with coworkers, nurses, doctors, and other supervisors she uses her knowledge to effectively assist our Wealth Advisors.
Bridget attended Louisville Male High school her freshman year, Eastern her sophomore year, South Oldham her junior year, and Ballard High School her senior year where she graduated from in 2011. She then went on to attend Western Kentucky University where she pursued a degree in Nursing. She also completed her Health Insurance License through Kaplan University and the state of Kentucky.
In her free time, Bridget enjoys, hiking, kayaking, and spending time with her son Liam James.
Magnate Wealth
is here to turn your
dreams into a reality.