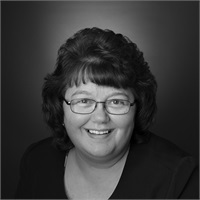 Jeanie McMonigal
Client Service Coordinator
Jeanie joined Retirement Planning Solutions in August of 2005. Although she was new to the financial world, she had more than 15 years of experience in office/operations management and customer service. Her responsibilities include all aspects of client service including account establishment; maintenance and database management; business processing; scheduling; and assisting the advisors to service the client needs as well as helping them provide the type of service our clients expect.
Jeanie's best life lesson came from her dad, who said, "Any job you do, take pride in it and do the job right the first time." Jeanie was selected as one of the top three assistants or office managers out of over 500 offices in the country who run an efficient office to be a guest panelist/speaker at the First Allied 2011 National Conference. She was also selected in to be a guest panelist/speaker at the First Allied 2015 & 2018 National Conference.
Jeanie and her husband Melvin have been married since 1993. Although they have no children, they are parents to their "four-legged" babies Mollie, a Jack Russel/Beagle mix who leaves them laughing everyday with her antics, and their rescued beagle Jake who is learning what it's like to be loved. They also have a beautiful goddaughter, Crystal, and 2 amazing great-godchildren, Daellon and Dayla Belle. Jeanie's passions are riding with her husband on their motorcycle, reading, arts and crafts, antique shopping and spoiling her godchildren.
Magnate Wealth
is here to turn your
dreams into a reality.